Omen of Osiris
I came up with the overall design, exploring the
subterranean theme
of this year's collector's cache.
With the
Outworld Devourer
being the character initially named
Obsidian Destroyer
, and him mentioning eclipses and the like in some of his voicelines(nevermind the general sphinx-like appearance), diving into Egyptian tombs for inspiration seemed like a natural decision.
Things I kept in mind, coming up with the look, were some keywords I set for myself based on the character's info. Namely: serrated wings, eclipses, obsidian, guardian/sentry, survivor. That and him being super intelligent.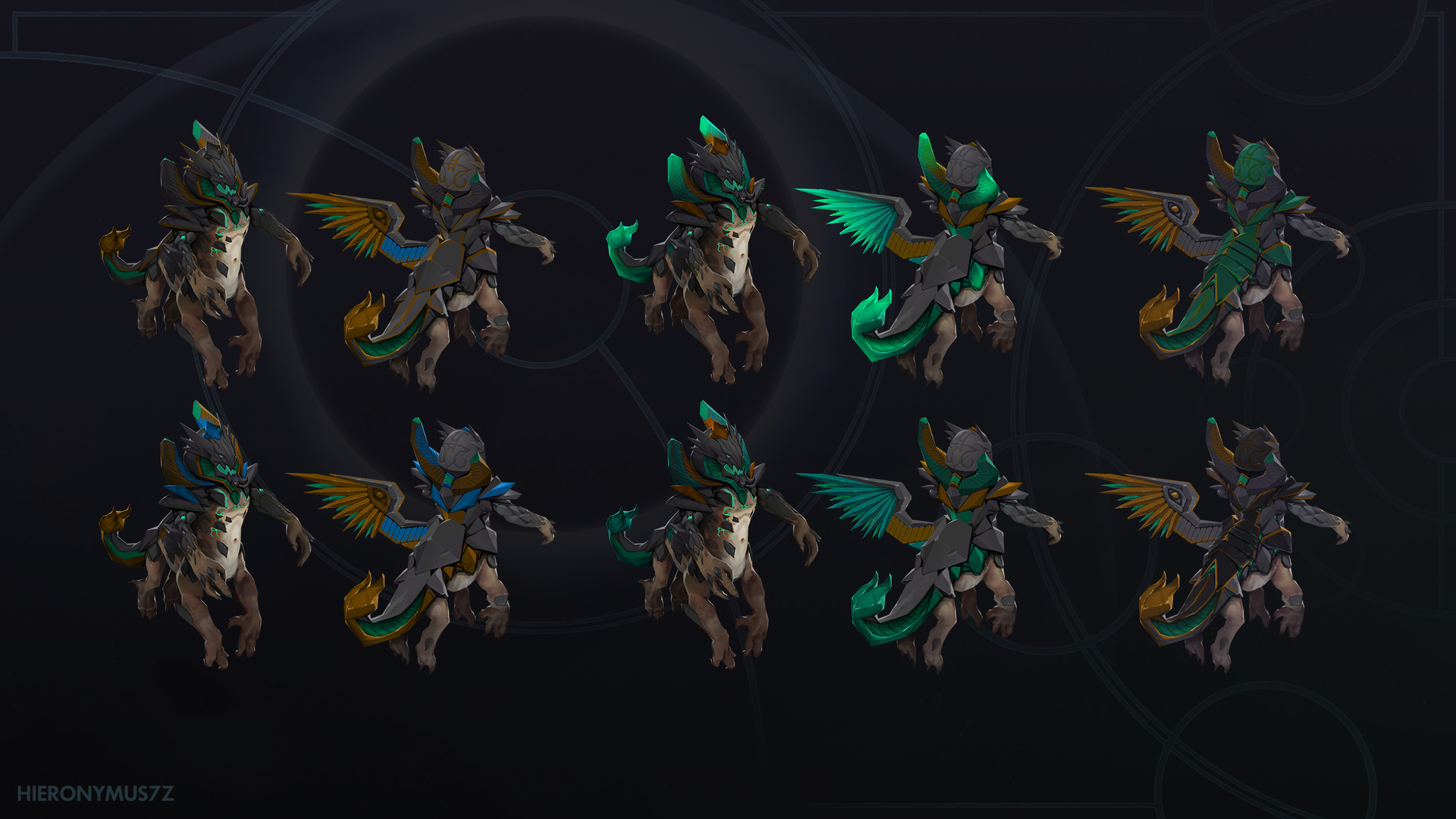 The final model (work of the talented
tarantine
with some help from wonderful
woozlez
) does deviate a little from the original concept, as to be expected, but the tone and the look are conveyed rather well.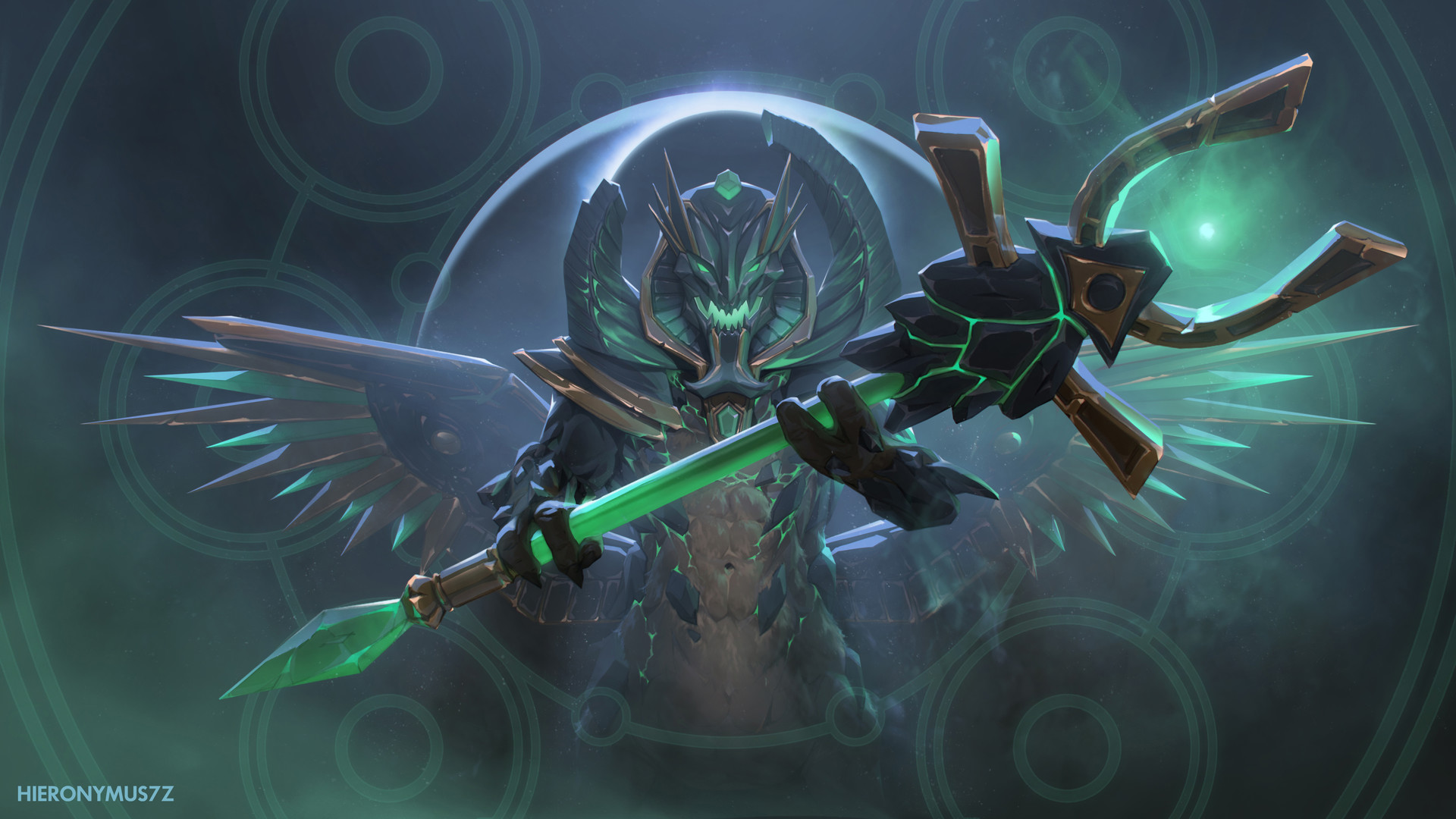 See the model and vote for the set to be featured ingame at
the workshop page
For the high res image see
artstation
.